At a busy pick-your-own-farm, picking locations change each day depending on ripeness and each year for crop rotation. So to help customers navigate the 300 acre property, the signage needs to be portable, durable, and maintain a pastoral sense of place.
Text routed onto wood panels allow endless navigational phrases.

The panels fit into slots on the surface of custom built sawhorses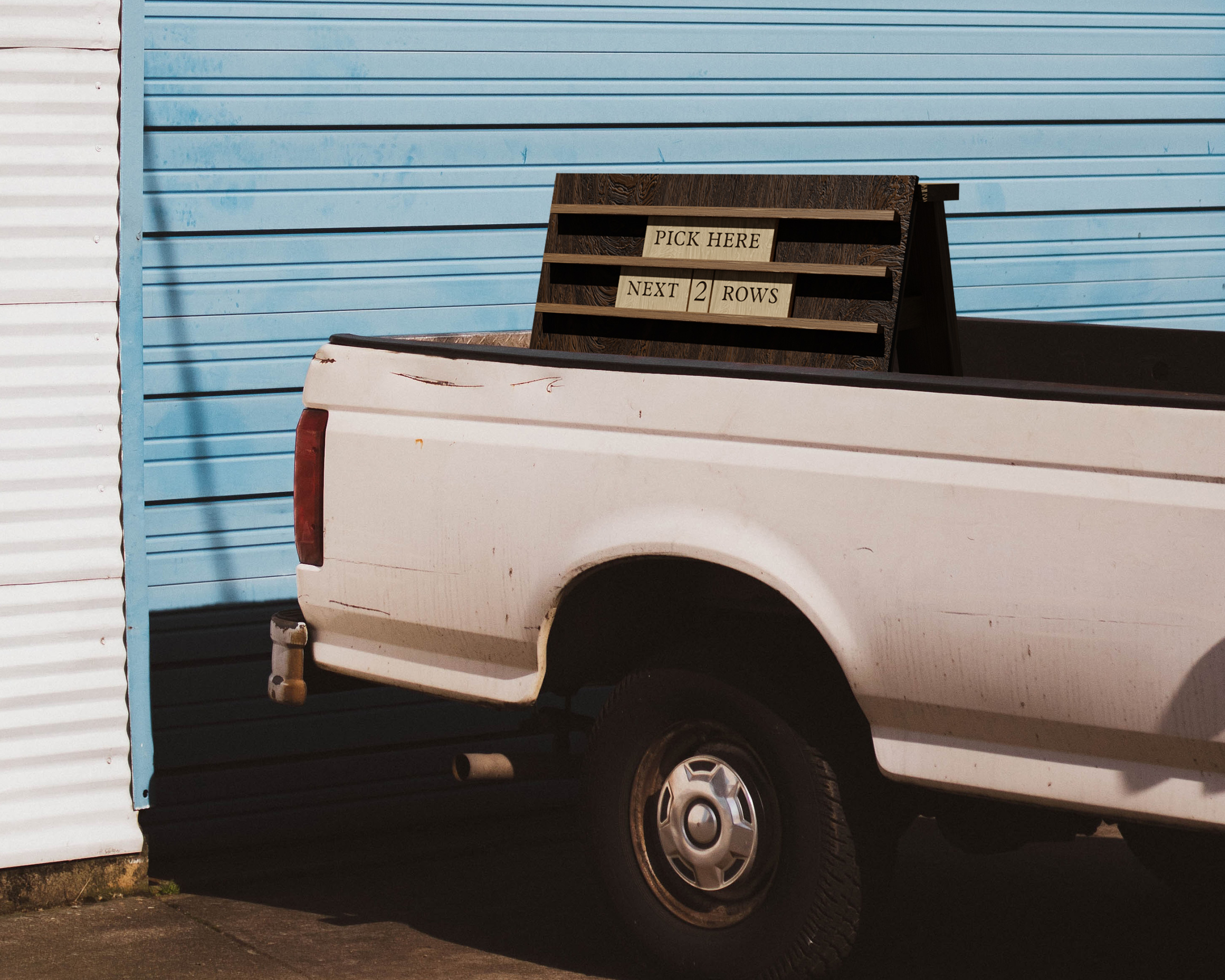 Sawhorses or individual panels can be easily moved about the farm.
The farmers have a large collection of panels to suit each instance.
Larger, permanent structures are placed at primary decision points.
Evolution of the signage concept.